Timewell Drainage Products has opened its newest facility in Remington, Indiana.
The Remington site is the first in Indiana for Timewell, which moved into the vacant Omni Forge building last month. It will employ 35 workers running three lines supplying drainage tile and corrugated plastic pipe products to Indiana customers.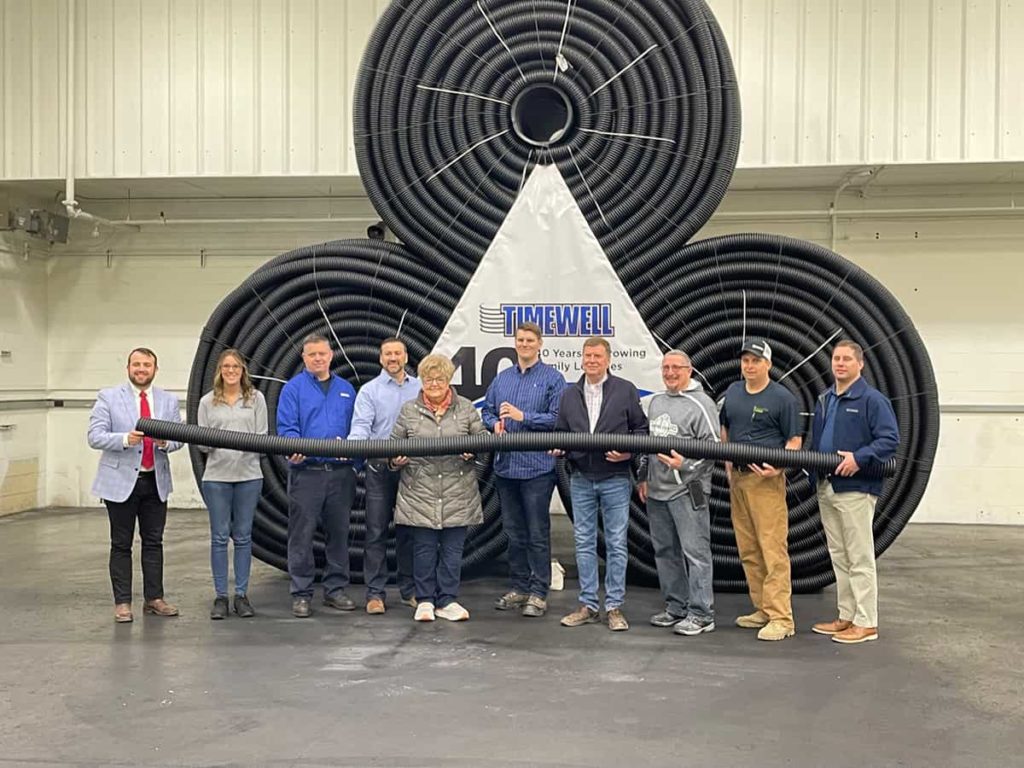 A ribbon (tile)-cutting ceremony was held at its new facility in early April.
Timewell, based in Timewell, Ill., has manufacturing and/or distribution facilities in Alabama, Illinois, Indiana, Iowa, Kentucky and Wisconsin.
The company, which is a full line manufacturer of drainage solutions for agriculture, storm water and residential applications, serves 20 states in the US.
Besides plastic pipe and farm drainage tile and fittings, Timewell produces storm water detention and infiltration systems, chambers, inlet structures and water quality treatment options.